Service Areas throughout Texas
Premier Pediatric Therapy specializes in speech, physical, occupational and ABA therapy for children from birth to age 21. Every care plan is personalized to address each child's needs, including intellectual disabilities, autism, cerebral palsy and a wide range of developmental learning and physical challenges.
We strive to help children learn, grow and become more confident in their abilities.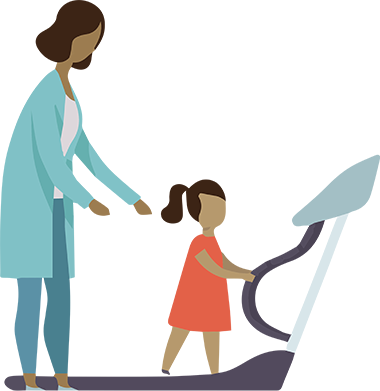 Give us a call at (888) 865-4538
Mon-Fri: 8:00am-5:00pm
In-Home Therapy Services
We believe a child must learn in an environment where they feel comfortable, so we provide in-home therapy services. Our therapists can tune their therapy goals to fit your child's specific needs and daily routine through sessions in your home.
Your child can benefit from our speech, physical, occupational and ABA therapy services near:
Austin
Dallas
Houston
San Antonio
Even if you don't live in these cities, we can come to you anywhere in between as we proudly serve all of Texas.
Children's Comprehensive Therapy Throughout Texas
Our wide range of services includes several evidence-based therapies.
Speech Therapy
While practicing speech therapy, we work to address specific skills involved with auditory processing, social skills and listening comprehension. Children who need help with swallowing, eating, stammering or stuttering can also benefit from speech therapy.
Speech therapy can enhance verbal and nonverbal communication, articulation and the expression of language. Your child may enjoy higher self-esteem if their sessions help them address these areas and improve voice quality.
Physical Therapy
Whether your child has recently suffered an injury or they are working to develop their motor skills, physical therapy can help their progress. Pediatric physical therapy services work to improve a child's balance, coordination, range of motion, strength, posture and other physical abilities.
Our therapists will create a playful environment for your child to stay active during a session. They may even provide specific exercises for you to perform with your child outside of scheduled sessions. Your child may gain further independence through safe and strategic activities recommended by a physical therapist.
Occupational Therapy
If your child struggles with everyday activities, they may benefit from children's occupational therapy. Occupational therapy can encourage them to develop a broad range of skills to enhance their learning, social and routine experiences.
Better yet, your child can learn how to perform regular activities in their home environment.
Help your child develop good habits and early life skills with occupational therapy.
ABA Therapy
Children's applied behavior analysis (ABA) therapy encourages children with autism, Down syndrome and other developmental delays to develop the skills they need while using positive reinforcement to teach new behaviors. These sessions can establish functional skills like getting dressed or using the bathroom and preparation for real-world scenarios like going to the grocery store or getting a haircut.
ABA therapy is a play-based model that engages children in therapy that feels like play while delivering valuable insight and development opportunities.
Contact Our Team of Therapists Today
At Premier Pediatric Therapy, we are passionate about changing children's lives throughout Texas. Our team is highly trained in their respective fields so we can provide the best care and treatment plans for your child. Reach out today to request an appointment, or call us at 888-865-4538 for more information about children's autism therapy in Austin, Texas and surrounding areas!