Private duty nursing (PDN) allows nurses to work alongside therapists, ensuring their patients have access to a team of dedicated medical professionals for both short- and long-term care. Our registered nurses, licensed practical nurses, and aides provide customized in-home (or at-school) clinical services for the comfort and safety of the patient.
Nursing services are available when you need them — on an hourly, daily, or per-visit basis.
We understand the daily challenges of caring for a medically fragile child. With this in mind, our nurses work closely with each household to create an environment that not only nourishes the physical and mental development of the child, but also provides much-needed support for the family as well.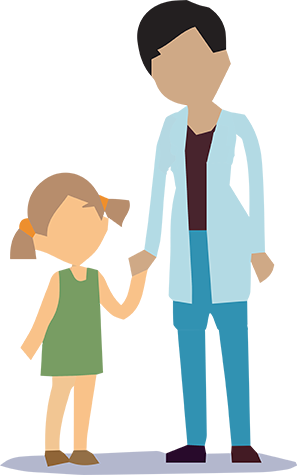 PDN Focus Areas & Common Treatments
Respiratory care oxygen
Nebulizer treatments
Ventilator
Tracheotomy care
Apnea monitoring
Pulse oximetry
Special feeding needs
Gastrostomy/nasogastric tubes
Central line therapies
Not sure if your child
qualifies?
A child may qualify for PDN services at home or school if the child:
Has a tracheotomy and/or is ventilator-dependent
Receives continuous nutritional feeds through a G-tube or NG-tube
Receives intravenous nutrition
Is oxygen-dependent in conjunction with other
medical needs
Has complex medical needs such as frequent seizures